About Strong General Contractors
We specialize in commercial & industrial construction: New construction (ground up), tenant build out, renovation or remodel of a site and/or building with a commercial business "use" such as but not limited to office, warehouse, industrial, retail, restaurant, daycare, church, technical school, car dealership, etc.
Formed in March of 2000 as Strong Construction and incorporated in January 2004, with nearly 20 years of construction experience, we have firmly established our company in the commercial and industrial construction industry.
We base our professionalism on the principles of honesty and integrity. Our goal is to build relationships with our customers through service, and with subcontractors and vendors through team work.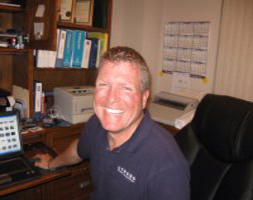 David Strong
President, Strong General Contractors, Inc.
COMMERCIAL & INDUSTRIAL | License: #CGC 061460
COMMERCIAL GENERAL CONTRACTOR
Strong General Contractors, Inc.
LET'S PUT OUR EXPERIENCE TO WORK FOR YOU